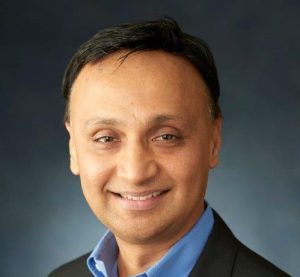 Senior Vice-President, Data Science, Salesforce
Rama is a serial entrepreneur in the data analytics space.
His most recent startup, CQuotient, built a machine-learning-based personalization platform for retail and e-commerce. Rama founded CQuotient in July 2010 with venture backing from Bain Capital Ventures and led the company to a successful exit to Demandware (NYSE: DWRE) in October 2014. As a member of the Demandware executive team, Rama was involved in the successful sale of Demandware to Salesforce (NYSE: CRM) in July 2016 for $2.8 billion.
Prior to founding CQuotient, Rama taught analytics at MIT Sloan, was Chief Scientist at ProfitLogic, ran R&D for the retail business of Oracle, and worked for McKinsey.
Rama's awards include Chain Store Age magazine's "Rising Star of Retail" award and Tie-Boston's Entrepreneurship Achievement Award.
Rama has a B.Tech. degree from the Indian Institute of Technology, Madras and S.M. ('90)  and Ph.D. ('94) degrees from the Massachusetts Institute of Technology.