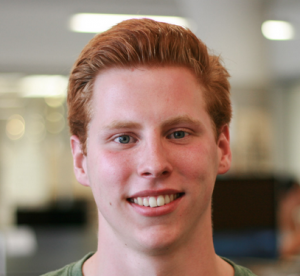 Chief Operations Officer, Spyce
My name is Kale Rogers. I'm from the small town of Newberg, Oregon–home of the Tigers and neighbor to the town with the 2nd largest rodeo in the state! Growing up I had no idea I would be trained as an engineer and end up an entrepreneur. Back in my town it was about getting what little school work I had done and training for water polo. Then I got into MIT (somehow, still pretty astounded by that) and my life changed. I was given the opportunity to attend the best university in the world, meet some amazing people through the water polo and swim teams and eventually become one of the initial 4 Spyce Boys (I'm Ginger Spyce if you couldn't guess). I've found my passion in entrepreneurship and have set out to fundamentally improve the food industry by serving out-of-this-world delicious meals at a wallet-friendly price.

All people deserve to eat, and eat well. With Spyce we make that happen.