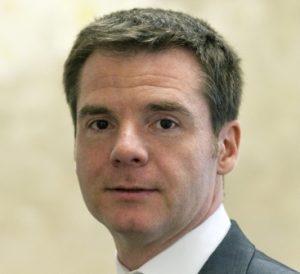 Executive Vice President (EVP) and Treasurer of the Massachusetts Institute of Technology
Israel Ruiz is the Executive Vice President (EVP) and Treasurer of the Massachusetts Institute of Technology (MIT). Mr. Ruiz is the Institute's Chief Financial Officer and, as a Trustee of the MIT Corporation and a member of its Executive Committee, is the chief steward of over $17 billion of MIT's financial assets, $3.4 billion in operating revenues and is responsible for administering the Institute's $5 billion capital plan through 2030.
Mr. Ruiz is responsible for financial and debt strategy development, budget and capital planning, and the integrity of financial information. Other administrative areas of responsibility include human resources, information systems, campus facilities, security and safety, compliance, government relations, international support, sustainability, and medical.
Involved since the early 2000s with digital education, he was instrumental in launching a group to evaluate e-learning opportunities in 2009-2010 in response to the global financial crisis. The work of this group ultimately led MIT to launching its online efforts, MITx in 2011 and edX in 2012, in partnership with Harvard University. In 2014, Mr. Ruiz co-led the Task Force that published the "Future of MIT Education" outlining the tremendous opportunities that digital learning technologies bring to residential education and to the global market for education.
With a strong understanding of MIT's innovation ecosystem and future technology trajectories, Mr. Ruiz publicly led the re-zoning effort of Kendall Square in 2013 with an eye toward creating place and providing density and mixed-use development to accelerate the process to move ideas from lab to market. Mr. Ruiz continues to actively co-lead the development of the process through its complex execution phase, expected to last beyond 2020.
Prior to becoming EVP and Treasurer in 2011, Mr. Ruiz was MIT's Vice President for Finance from 2007 to 2011, Director of Finance from 2005 to 2007, Associate Director of Budget and Financial Planning from 2003 to 2005, and Manager of Financial Planning and Analysis from 2002. Before joining MIT he worked as a manager and engineer in R&D and manufacturing at Hewlett-Packard (1995-2000) and as Supplier Quality Assurance Engineer at Nissan Automotive (1993-1995).
Mr. Ruiz serves on the MIT-related board of directors of edX (an MIT and Harvard on-line learning initiative), MIT Endicott House, and MIT Technology Review. He is a director of Fortive (NYSE:FTV). He is also a director of the Governing Board of the high performing Eliot Innovation School and very active in the Boston Public Schools district.
Mr. Ruiz holds a master's degree from the MIT Sloan School of Management and a six-year degree in industrial and mechanical engineering from the Polytechnic University of Catalonia, in his native Barcelona.