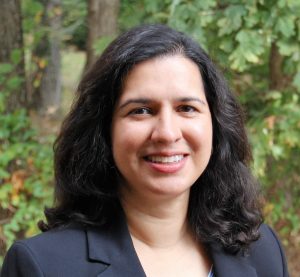 Partner, In-Q-Tel
Brinda Jadeja is a Partner at In-Q-Tel, the strategic investment firm that identifies innovative technology solutions to support the missions of the U.S. Intelligence Community. Since joining IQT in 2006, she has led investments in several IQT portfolio companies, primarily in the areas of mobility and enterprise software.
Prior to joining IQT, Jadeja worked at Intel Capital, where she led investments in the network infrastructure, wireless communications, and data center software sectors. In addition, she incubated multiple new businesses as part of Intel's new business incubator, where she led business development and strategy for several new wireless businesses, made funding recommendations as a member of the investment committee, and managed overall operations.
Prior to Intel, Jadeja was at McKinsey's New York office, where she led strategy consulting engagements for clients in the financial services, healthcare, and internet sectors. She began her career in investment banking at Morgan Stanley, where she focused on corporate finance and international mergers and acquisitions in New York and Tokyo.
Jadeja has a B.S. in Finance, Marketing, and Multinational Management from the Wharton School of the University of Pennsylvania and an M.B.A. from Stanford.