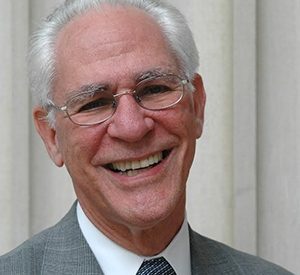 Director, MIT Venture Mentoring Service
Sherwin Greenblatt volunteers his time as Director of the MIT Venture Mentoring Service, which supports innovation and entrepreneurial activity throughout the MIT community. By matching prospective entrepreneurs with a team of experienced volunteer mentors who, through their advice, guidance and contacts, can boost the chances of a start-up's success.
Greenblatt, retired from Bose Corporation, was the first employee of Dr. Amar Bose, his former professor at MIT. As the company grew, he held the positions of Project Engineer, Chief Engineer, Director of Engineering, Executive Vice President and, for 15 years, President.
From 2005 to 2007, Mr. Greenblatt served as the Executive vice president and treasurer of the Massachusetts Institute of Technology (MIT) and from 2008 to 2009 he was the Interim Executive Vice-President and CEO of the MIT Alumni Association. He also serves as an outside advisor and Board member to a number of start-up companies.
He currently is vice-chariman of the Board of Trustees at the Olin College of Engineering and a member of the Board of Directors of Bose Corporation. He has served on the Board of Directors of the Federal Reserve Bank of Boston, as Chair of the MetroWest Chamber of Commerce and as Chair of the Board of Trustees at Framingham (Massachusetts) State College.
Mr. Greenblatt holds B.S. and M.S. degrees in Electrical Engineering from MIT.