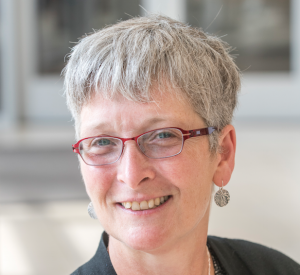 Director, MIT Technology Licensing Office
Lesley Millar-Nicholson, has been the Director of MIT Technology Licensing Office (TLO) since July 2016. She leads a team of professional staff managing the intellectual assets and tech transfer process for MIT's inventions. Located in Kendall Square the TLO is responsible for engagement with faculty, staff and students and for the efficient and effective transfer of IP into the market place to ensure impact in society. Working with MIT startup companies, VC's and corporate partners the team manage around 800 inventions a year from the MIT and Lincoln Lab campuses. The TLO is an integral part of the MIT innovation ecosystem working closely with the Deshpande Center, Venture Mentoring Service, Martin Trust Entrepreneurship Center, MIT Innovation Initiative and many other programs and centers established to harness the amazing innovations from MIT faculty, students and staff. Prior to arriving in Cambridge Ms. Millar-Nicholson had served for ten years as Director of the Office of Technology Management (OTM) at the University of Illinois, Urbana/Champaign. During her tenure, she launched several major initiatives aimed at facilitating the transfer of University innovations. proof-of-concept funding programs which leveraged $1.08 million in funding into $49 million in venture capital and angel support for resulting start-ups and Share the Vision, a biennial innovation and start-up showcase.
Ms. Millar-Nicholson is President-Elect of the Board of Governors of Certified Licensing Professionals Inc, an active member of AUTM and the Licensing Executive Society. A native of Scotland, Ms. Millar-Nicholson has a B.Ed., M.Ed, MBA and is a Certified Licensing Professional.