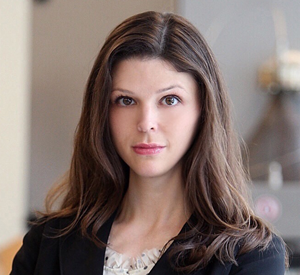 CEO and Founder of 02139 Inc.
Currently, Dr. Becker is CEO and Founder of 02139 Inc. 02139 Inc. is a consulting company that she started in 2013 in order to provide executive services to both public and private technology companies with a heavy focus on accelerating growth and the creation of jobs in a variety of industries. Dr. Becker is very inspired by the top 20+ trends and technologies that will have the largest impact on society over the next 20 years. Dr. Becker also helps connect these companies with investors and helps with M&A transactions.
Prior to 02139 Inc., Dr. Becker was CEO and Founder of Cambridge NanoTech Inc. that she bootstrapped back in 2003 from her Ph.D. thesis. Under her leadership the company was instantly profitable and had operated at a profit every year since then and has been one of the fastest growing private companies for numerous years in the US from 2008-2012 until it was sold in December 2012. Cambridge NanoTech was sold to Ultratech Inc a public semiconductor company. Dr. Becker continued to help further this transition of the company's technical, sales and operational functions in 2013.
Dr. Becker loves entrepreneurship and is very plugged into the startup ecosystem and VC/Angel community. She is an Entrepreneur-in-Residence at the local universities to help translate ideas into actual companies and to help raise capital and to plant the seed of commercialization in academics and researchers.
In addition, Dr. Becker mentors through a variety of entities and through her networks to further the entrepreneurial ecosystem that she lives in. She specifically mentors to help technology and life sciences companies grow and create jobs. She helps non-profits with their development work and fundraising of over $60M.
Dr. Becker also advises several funds and venture companies and sits on several boards.
Besides being a seasoned executive, Dr. Becker holds a Hon B.Sc. in Chemistry from the University of Toronto and completed her Master's and Ph.D. in Chemistry at Harvard University and is well versed in all things technology.
Dr. Becker is a member of the Young Presidents Organization (YPO) and has won numerous awards including the Ernst and Young Entrepreneur of the Year award in Energy and Materials.
In her spare time, besides traveling, Dr. Becker loves to spend time with her friends and family. She has a passion for snowboarding and like most chemists' is a foodie and deeply appreciates the science of food and haute gastronomy.