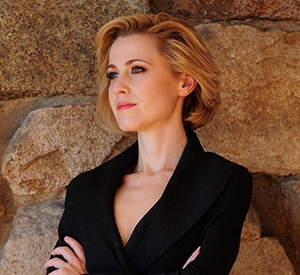 Executive Director, Founder of Science from Scientists and CEO and Co-Founder Ixcela, Inc.

Erika Ebbel Angle received her Ph.D. in Biochemistry in 2012 from Boston University School of Medicine. She holds a B.S. from the Massachusetts Institute of Technology.
Erika is the CEO and co-founder of Ixcela, a Biotechnology start-up company aimed at developing diagnostic tests and natural interventions to improve gut microbiome efficacy and prevent neurodegenerative and cardiovascular diseases.
In 2002 Erika founded Science from Scientists. Erika currently serves on the Massachusetts STEM Council Legislator Education Work Group and the Board of Elementary and Secondary Education STEM Advisory Council. She is also a member of the Board of Trustees and Executive Committee at Endicott College in Beverly, Massachusetts. In 2014 the Boston Business Journal selected her as one of the "40 Under 40″ business and civic leaders who are making a major impact in their respective fields in the Boston area. Her accomplishments have also been recognized by the Greater Boston Chamber of Commerce's Pinnacle Awards for Emerging Executive. In 2013 the Boston Chamber of Commerce selected her as one of the "Ten Outstanding Young Leaders" in Boston. Selected by L'Oreal Paris as a 2007 Woman of Worth for her work with Science from Scientists, Erika has been featured on Lifetime TV and Nova Science Now on "The Secret Lives of Scientists and Engineers." She is the host of "The Dr. Erika Show," an educational science TV show for children.
Erika served as a Commissioner for the MA Commission on the Status of Women. Erika was Miss Massachusetts 2004 in the Miss America Scholarship program. At age 11, she became interested in isolating natural antiviral products from an herb. She continued to purse this interest for the next 7 years, winning multiple state, national, and international science fair competitions.
Outside of work, Erika enjoys SCUBA diving, skiing and, a graduate of the San Francisco Conservatory of Music, continues her lifelong passion for classical piano. She is married to Colin Angle, CEO of iRobot.